Homeless Charities Overcome Restrictions
Melbourne Homeless Organisations Find New Ways to Aid the Less Fortunate During the Pandemic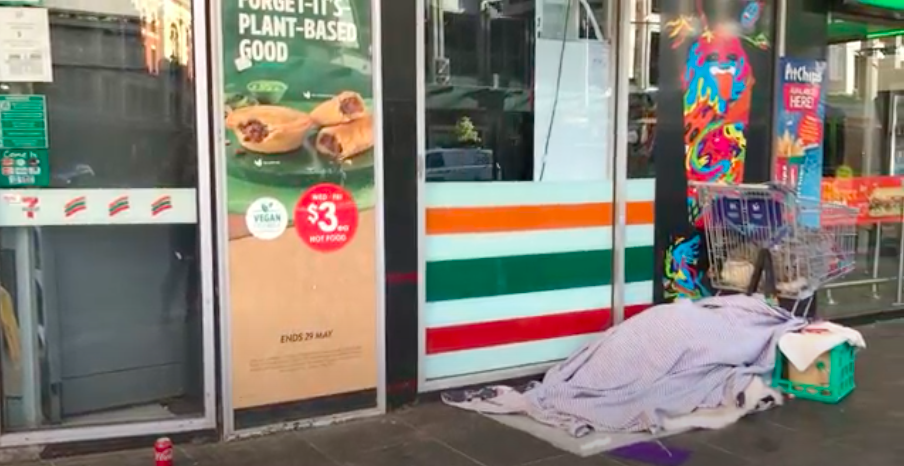 What do you do when you're told to stay home, but you haven't a home to stay?
For Melbourne's homeless population, that was a question that needed answering. On March 22nd, Victoria was sent into lockdown, making the lives of Melbourne's homeless population even harder as a result of the COVID-19 pandemic.
Charities who aid the 25,000 Victorians who are considered homeless, were forced to find ways to overcome restrictions and social distancing measures and still provide for those in need.
It resulted in the shutdown of many charities and social services, as social distancing measures became too difficult to monitor, and the health and safety of volunteers was under too great a threat.
But some charities were able to find ways to provide food and assistance to those who need it - and still adhere to social distancing measures.
St Mary's House of Welcome in Fitzroy were able to learn and adapt, changing their daily sit-down lunch to a take-away option for those who need their services.
St Mary's CEO Robina Bradley highlighted the importance of her charity during the pandemic, as more people become reliant of charitable services.
"Our services is one for homeless people sleeping rough Normally we would be providing a sit down dining room giving nutritious meals, showers, providing clean clothes and underwear." Bradley Said
"But during this time, it's been really important for us to look at the evidence of how to respond to COVID in the face of homelessness"
"Our focus has been on public health education, social distancing, and checking health and doing screening and making sure our clients are checked before they get their services."
St Mary's has been a feature of the iconic Brunswick Street for 60 years.
It's provided a safe space for the less fortunate, and during lockdown produced over 100 meals a day and provided sanitation to those in need.
As we go through one of the most extraordinary years in recent memory, the dedicated staff of St Mary's have deemed it more necessary than ever that they continue their work.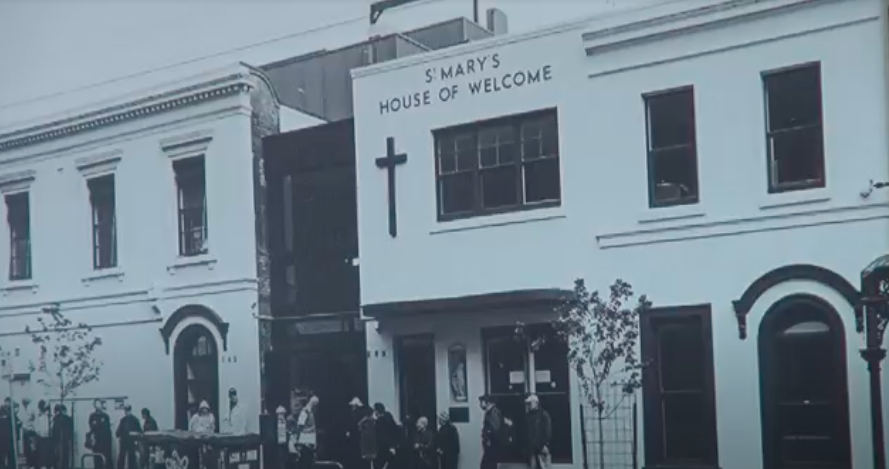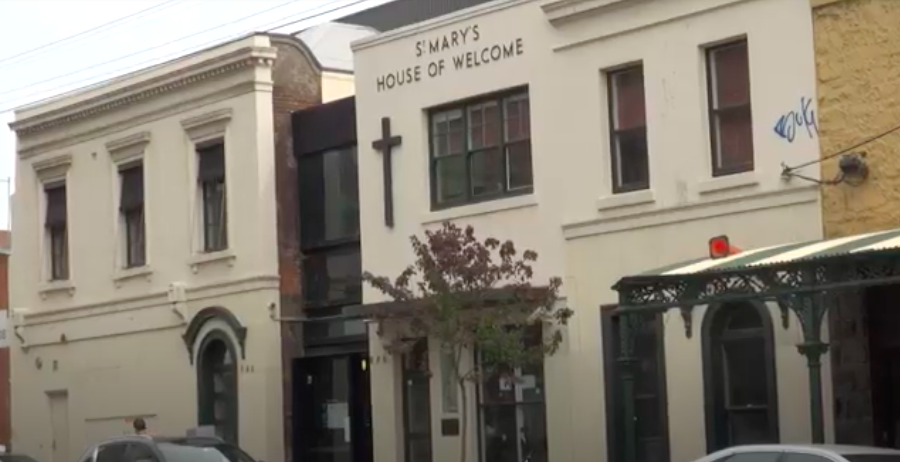 Data provided by the council to homeless persons revealed that since 2006, homelessness in the state has grown by 43%. And as the nation teeters on the edge of a recession, the importance of homeless charities is brought to the foreground.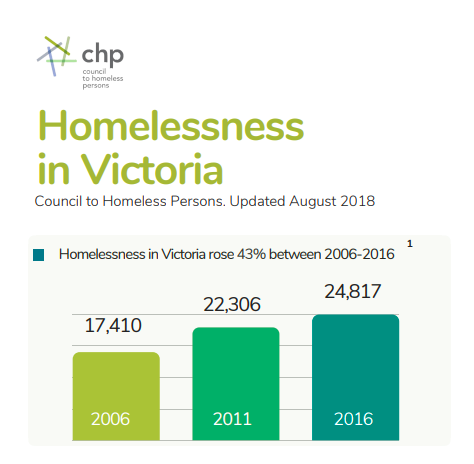 While they had to limit those who could enter their building due to social distancing measures, St Mary's also provided an outreach service.
"My staff were ringing clients that we know have mobile phones, where they would just check, do their safety checks, mental health checks and seeing what practical support we could provide for them" Bradley said.
Robina also acknowledged the generosity of those who have the means to provide charitable donations.
"We are very lucky here in Australia to have such wonderful support for homeless people and the public's response to those in need."
"The greater public can help. We understanding people are hurting and it's trying times for many, but for those who can, donations are always welcome so we can continue to provide healthy nutritional meals to the community."
The state government responded to the issue of homelessness during the pandemic, with housing and shelter a key area being addressed.
The Andrews government doubled crisis accommodation funding as part of a $6 million boost to the sector to address the looming crisis.
"The government's response is to be moving as many people into housing during this period." Bradley said.
"We're looking at responding to those in need and making sure they know where to access these services and to get them housed."
"We are a not for profit organisation, and we have government support through the department of health and human services, who have continued to give us funding during the COVID outbreak."
St Mary's functioning continuation has been well received, particularly by those who need their services most.
"Our community members here know us and feel safe here, there's even been a bit of reputation sharing amongst the community saying go to St Mary's: They'll help you out."
 Amongst the homeless population, there's still concern that coronavirus could rapidly spread through this vulnerable sector and increase the state's overall infection rate.
36% of Victoria's homeless are forced to stay in overcrowded dwellings, where infection can easily spread.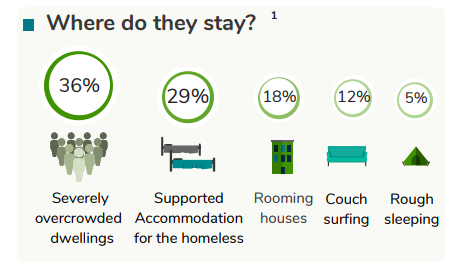 St Mary's see this issue as one of the upmost importance.
"We worked on the logistics to allow those in accomodation to stay isolated but to have some connection and know that someone out there cares about them."
-Robina Bradley, CEO St Mary's House of Welcome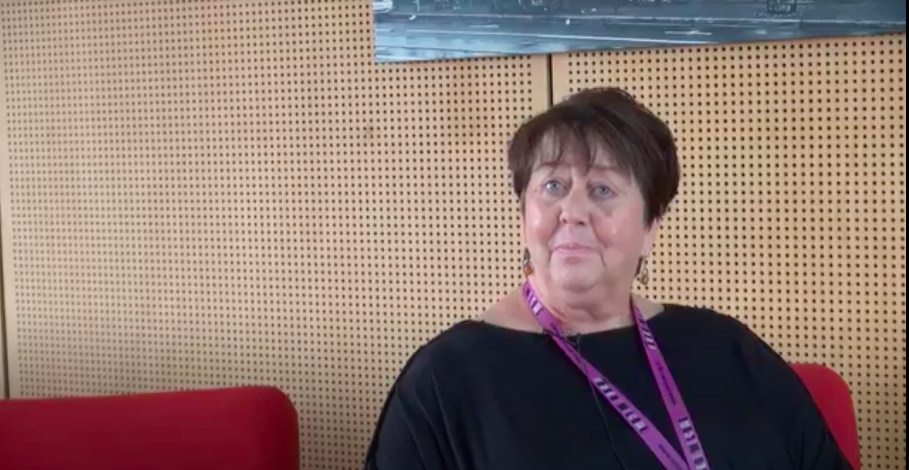 St Mary's continues to operate during the current lockdown period, and are still accepting donations from the public.