Finding A Home After Family Violence
More Victims Than Ever Before Are Being Forced Into Homelessness...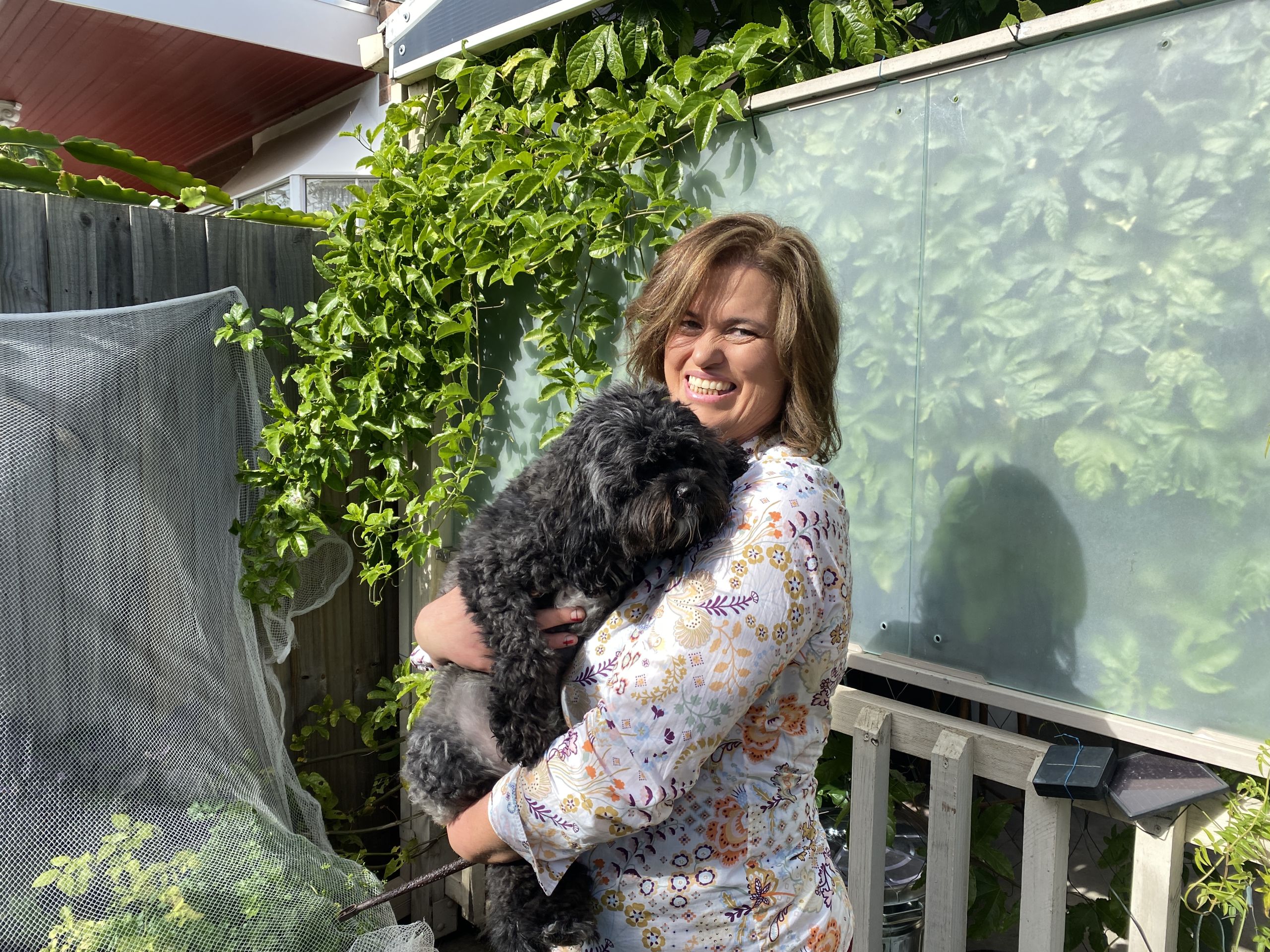 The link between domestic abuse and homelessness has been steadily rising over the last five years. More women and children than ever before are fleeing from family violence, unable to find a permanent home.
Diana Connell was one of them.
Diana Connell and her son were forced to live in their car after fleeing from domestic violence. 
"It was hard. Once we left we had nothing. It was just our phones and what we were wearing," Diana said. 
She is among the thousands of women and children forced in homelessness each year as a result of domestic violence. 
"We shifted seven times in one year because of financial struggles and also because my ex knew where we lived," Diana said. 
After enduring 20 years of emotional and physical abuse, Diana made the choice to leave when her son's life was put in danger. 
Diana Connell - Domestic Violence Survivor
Diana Connell - Domestic Violence Survivor
With no house and no income, Diana struggled to afford food, let alone accessible accommodation in their community in rural Victoria.
Diana said she tried alternatives to living in the car, including staying with friends and at the nearest safe house, which was two hours away from her son's school.
"I did try one night to stay at a friend's place," Diana said. "They had the most beautiful family, you know, they're lovely and everything. But it just made me really sad and upset." 
"Living out of the car was really the best thing because there were no safe houses for us that were close." 
Diana described her situation as impossible. Unable to find a permanent home, she researched support services and eventually stumbled across McAuley Community Services for Women.
Based in Footscray, McAuley supports over 1000 women and children facing domestic abuse and homelessness each year. They helped Diana find a place to live and offered her the support she desperately needed. 
"It was that feeling of safe," Diana said. "Knowing there were people there that were kind and willing to help and didn't make you feel like you didn't deserve what you should, like a human being."
CEO of McAuley Community Services for Women Jocelyn Bignold said there has been increasing reporting of family violence since the 2016 Royal Commission into Family Violence, but not increasing housing options for victims. 
"We need housing stock. We need a swift response to holding perpetrators accountable. We need a really good strategy for keeping women and children safe in their own homes," Jocelyn said. 
Jocelyn Bignold - CEO of McAuley Community Community Services for Women
Jocelyn Bignold - CEO of McAuley Community Community Services for Women
According to the Council to Homeless Persons (CHP), Victoria has the lowest proportion of social housing in the country, with just 3.2% of all housing being social housing compared to the national average of 4.5%.
Additionally, 62% of Victorians who fled family violence and sought help from services last year were unable to access housing. 
"There is a really strong link between family violence and homelessness," Jocelyn said.
"It is the leading cause of homelessness for women, children and adolescents." 
Since the 2016 Royal Commission into Family Violence, the number of family violence victims still homeless in Victoria has increased by over 1700 people.
CHP and Domestic Violence Victoria attribute this to Victoria's continuing shortage of social housing.
But this could change in the coming years, with the Victorian Government announcing in May it would deliver over 780 new social housing dwellings across Melbourne and regional Victoria. 
The new dwellings are set to roll out over the next five years and will be financed through the Social Housing Growth Fund.
The billion dollar fund, which was established in 2018, will ensure there is more social housing in Victoria each year. 
"Everyone deserves the safety and security of a roof over their head," Minister for Housing Richard Wynne said in a media release.
"This program will deliver more than 780 units to make sure people sleeping rough, at risk of homelessness, and those escaping family violence can find a home."
The media release also stated eligible community housing organisations will have access to low-interest loans in combination with the Social Housing Growth Fund, helping them deliver the social housing developments Victoria needs.
Although Diana has now found a place to call home thanks to the support of McAuley Community Services for Women, she said she will never escape the mental and financial burdens which stem from domestic violence.
"You're sort of having to get by and it's very hard to crawl out of that," Diana said.
"I tried to make the best of the worst situation you could ever think of."
On some days, Diana said fighting the system is worse than being in a violent relationship. 
Jocelyn agreed the mental health impacts dominate the lives of women who have experienced family violence.
"Around 65% of the women we work with have got a mental health issue," Jocelyn said.
"Depression and anxiety are the leading mental health issues that women are experiencing." 
Jocelyn said victims have to manage their own mental health on top of keeping themselves and their children safe, as well as potentially going to work and then finding a place to live.
"It's really a no win situation."