Dance Politics

The End of "Urban" and the Beginning for Real Change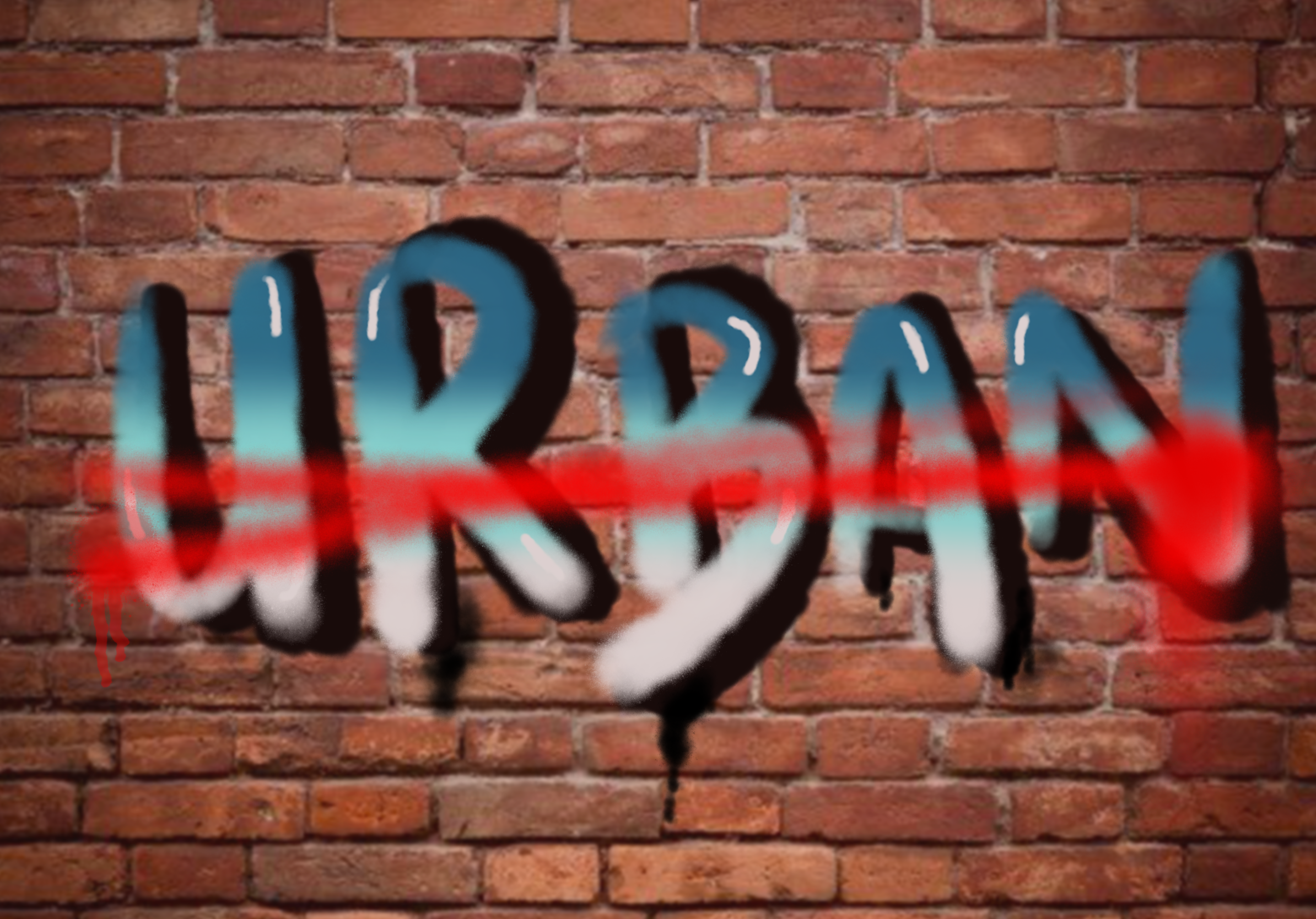 Amongst the chaos and hard hit to the arts industry, the pandemic has created room for conversation within the dance community.
Dance pioneers in street and club dance styles from the United States have decided to cull the term "urban" due to it being a derogatory reference to the African American experience and an example of how the dance industry has capitalised on and exploited Hip hop culture.
This conversation has made its way to the shores of Australia and New Zealand's dance community and how they too are making changes to understand dance language and are paying respect to its roots.
"People who are like, I don't want to change it. I don't want to do it. I feel like it's the same kind of regard of using the N word, and it meaning that you don't care about me."– Goose Polanco
Goose Polanco is a choreographer and director for A1 Collective and Elektrolytes Dance Studio in California, USA. Polanco is unapologetic when it comes to the"urban" conversation and how it affects Black and LatinoX dance communities.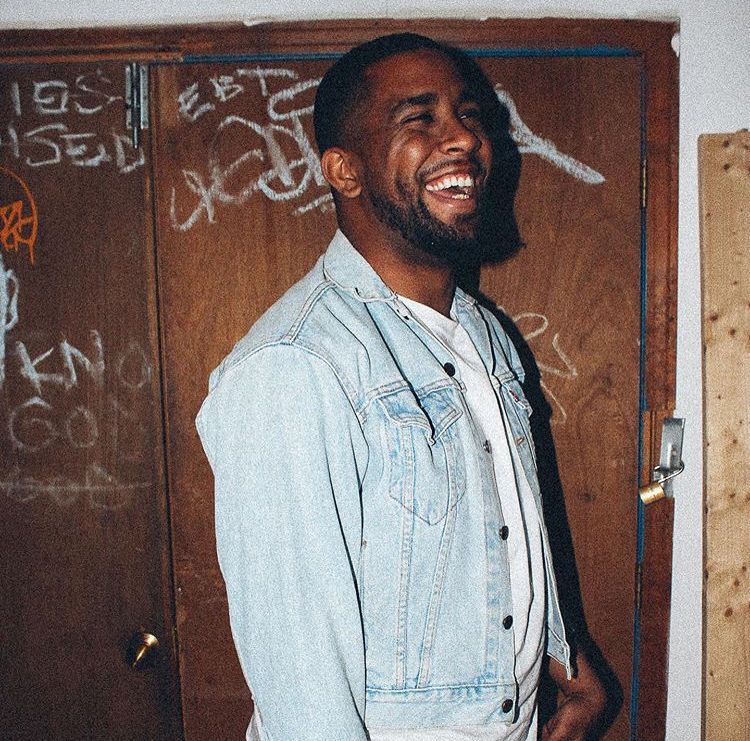 As he sat down on screen via zoom, his presence and voice penetrated the busy dance studio walls. As people scurried to and from the building around him, he shared his distaste for the dance industry using this derogatory term to describe the Black and Brown community.
---
Polanco explained how "urban dance" tries to embody different dance forms and takes into consideration the choreographer's background and creative choices. However, he mentions this term has manifested into dancers being able to profit and build a career around "urban" without them recognising and acknowledging the deep cultural history Hip hop culture has with marginalised Black and Brown communities.
---
Dancing has always made people feel free to express themselves, to have fun and to be inspired by different cultures. For many this activity has harmless emissions, but dance pioneers and cultures from different dance forms like breaking, popping and voguing (just to name a few) have found that many people tend to forget the roots and community essence of where these dance forms come from and the history behind them.  
The conversation is beginning to unravel other bigger issues within the dance community - the lack of and need for education in dance history, systemic racism and the defining line between appreciation and appropriation with Hip hop culture.
Jacqui Cesan, a New Zealand dance historian, says there is an elephant in the dance room called "misinformation", noting how many dancers lack facts and historical knowledge.
Cesan says there is a battle between staying true and selling out in the context of Hip hop dance, when really dance forms have been a mix of many cultural influences and how if it doesn't evolve it either stays as"what we call a true cultural form, or it dies".
"There was just as much input from the Puerto Ricans and the Brazilians and other disenfranchised communities that were living in similar economic circumstances"
For those who are not dancers or do not understand the meaning and negative connotations the word "urban" has within the music and dance industry for POC , let this be a brief history lesson and a suggestion to learn more.
Ever did the nae nae and wonder where it came from?
---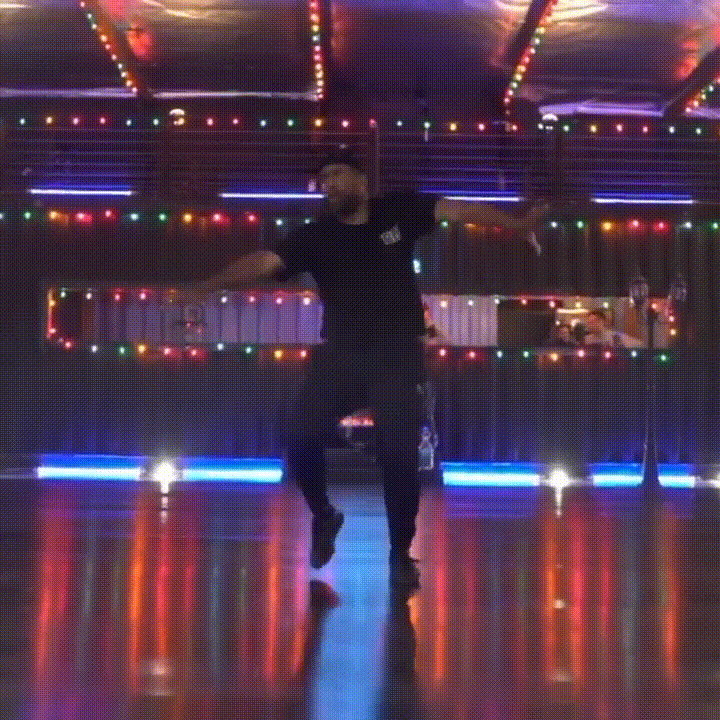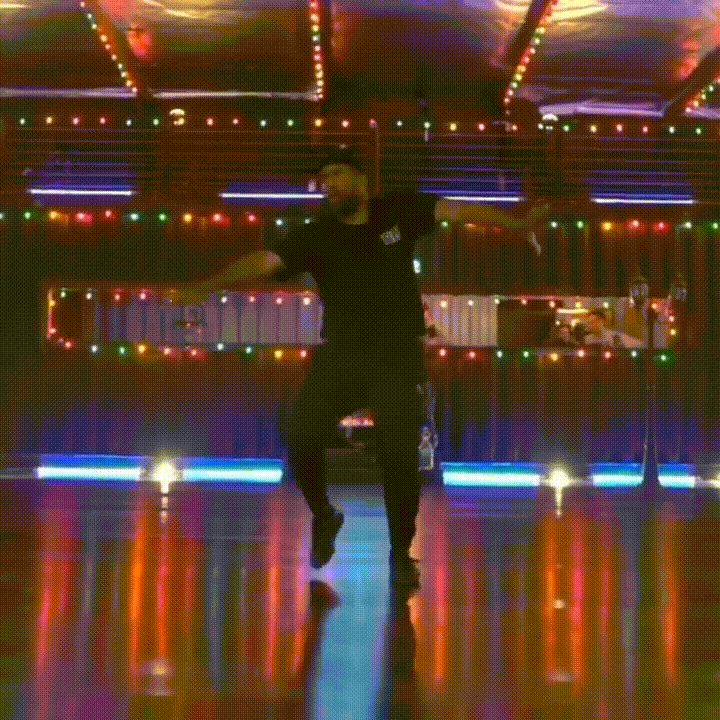 Starting from the roots of Hip Hop Culture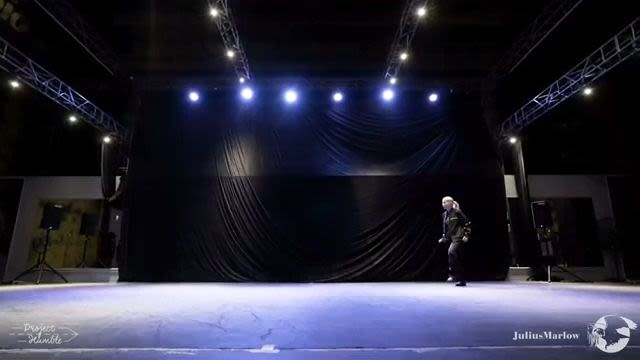 Dance video of Arna Singleton a.k.a RBTGIRL popping performance at Project Humble Event filmed by Julius Marlow (Flying Arts Production)
Dance video of Arna Singleton a.k.a RBTGIRL popping performance at Project Humble Event filmed by Julius Marlow (Flying Arts Production)
The birth of Hip hop began on 11 August 1973 on 1520 Sedgwick Avenue in Bronx, New York, where a birthday party was held and the 18-year- old Jamaican immigrant Clive Campbell, known as DJ Kool Herc, opened up by spinning records and toasting creating the OG dance jams of 70's Hip Hop culture.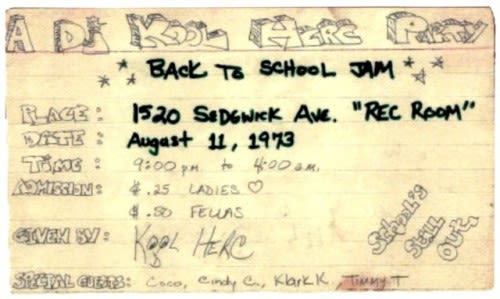 At the time of Hip hop being created, community groups were formed and led by Black and Latino males. During the early 70's, they were getting together as a community, making the most of what they had and creating success through pioneers like Afrika Bambaataa, with his genre- defining electro tracks in the 80's and emergence of Elite Dance Crew influencing the development of Hip hop dance known as party grooves/steps. The pioneers of Hip hop during that time were not really aware that they were creating a revolutionary culture that exists today. 
Hip Hop has 5 main elements :
Knowledge
Particularly, the influence of Hip hop music stemming from Jamaican beats has been the inspiration behind party grooves or party steps like the iconic  smurf , wop , running man and nae nae.
These party grooves and what makes the dance inspired by hip hop has distinctive traits and techniques from the bounce, rock, roll, shake, scape, hop, wave , tick, shift and twist.
The culture is also known for experiencing heavy discrimination and poverty at the time New York was crumbling and there were issues regarding racism and homophobia against the Black and LatinoX communities.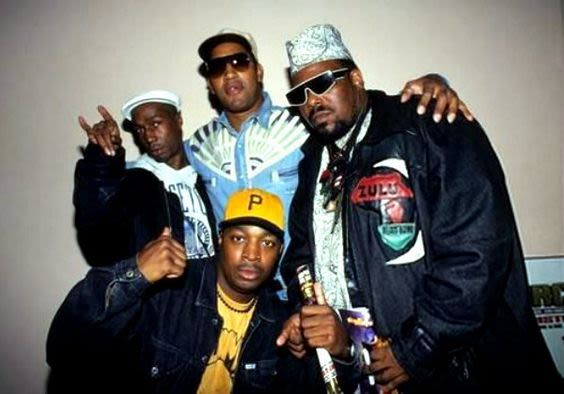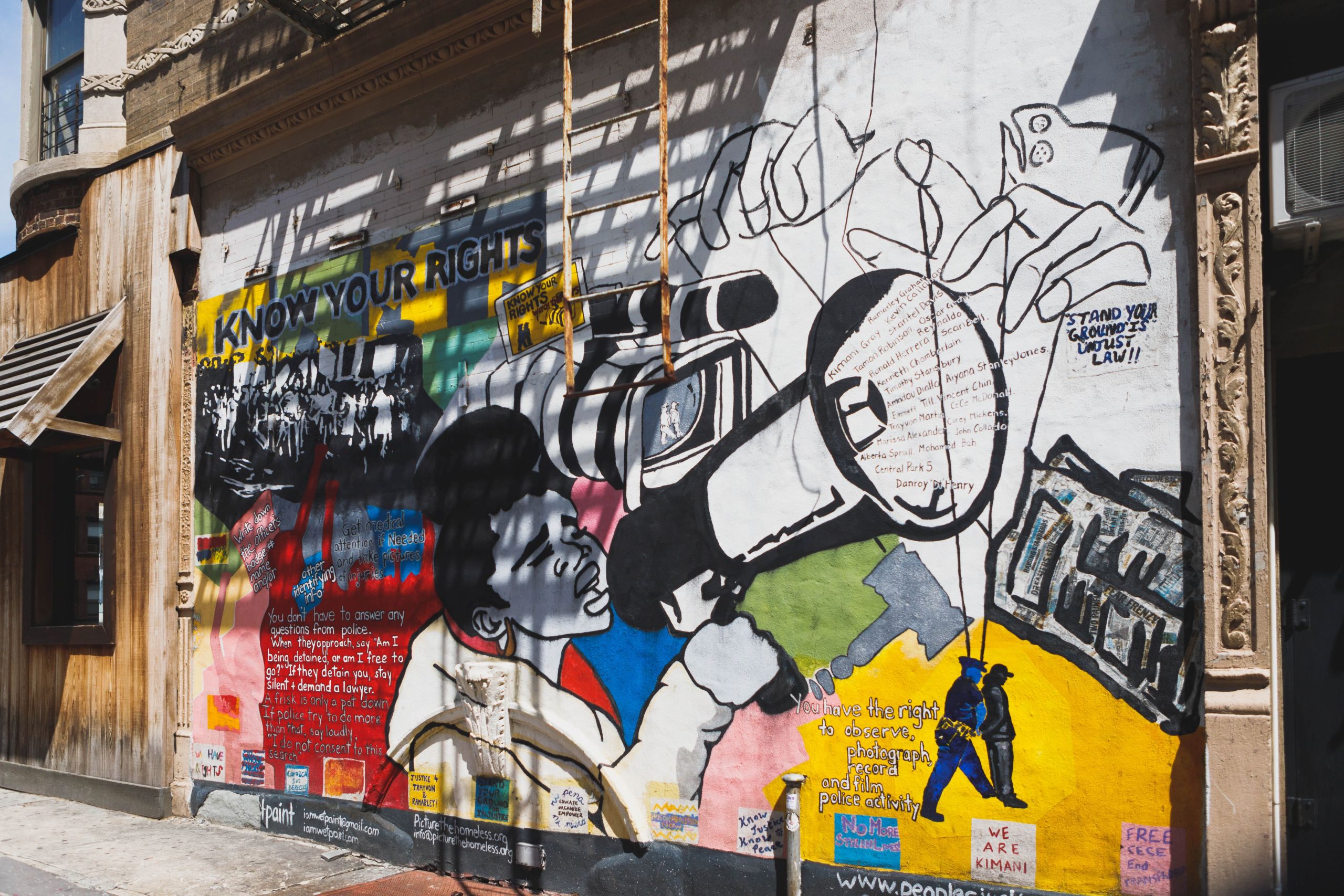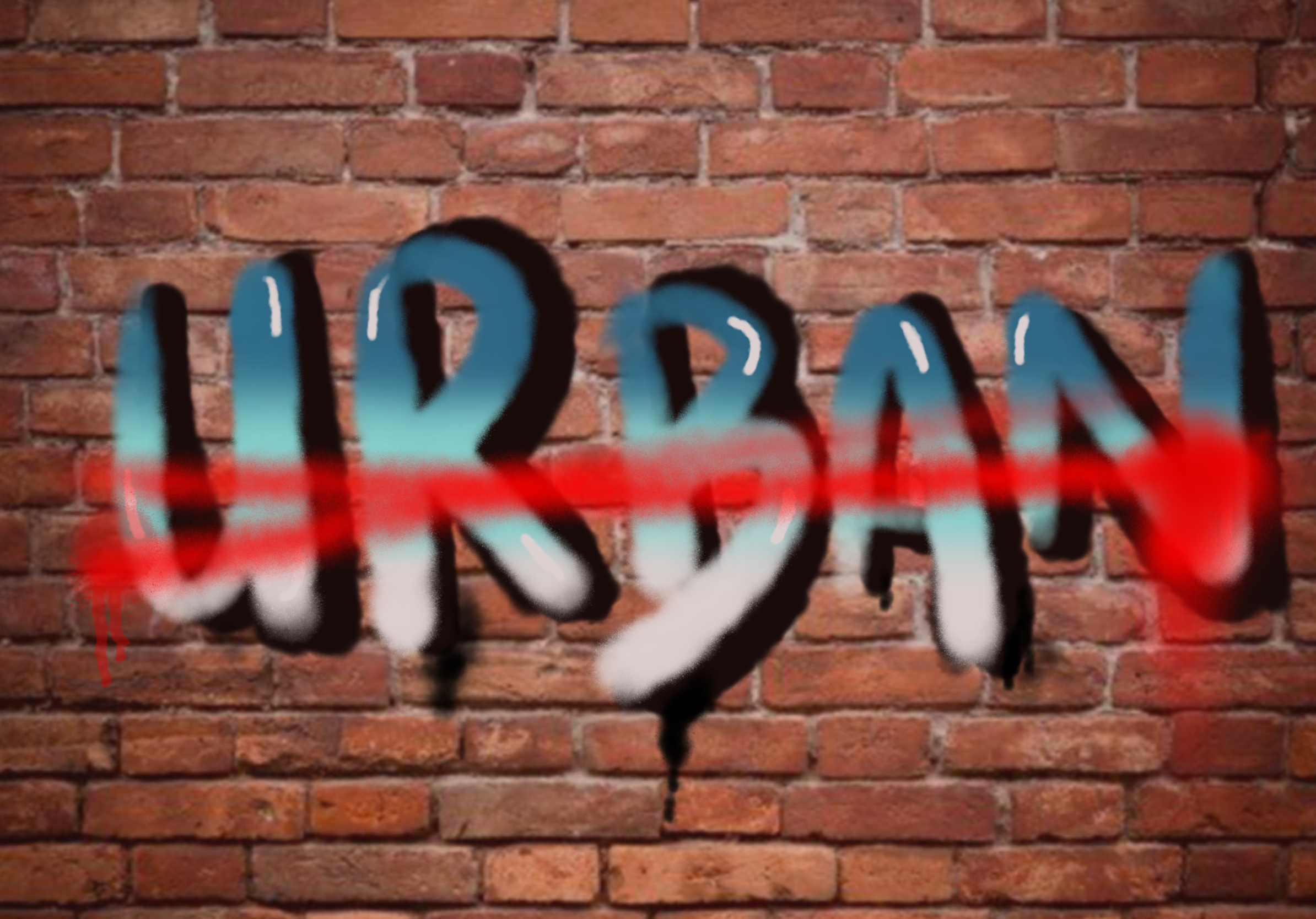 The "urban" word for many first brings to mind images of the rugged city scape and then the word associated with African American and Hip hop culture.
In the context of "urban" within the music industry, the term made its appearance in the early 70's by commercial corporations to describe and exploit African American musicians, black music and the African American lived experience without mentioning race.
In 2010 the OddFuture mastermind, Tyler the Creator, won his first Grammy award in the "Best Rap Album" category and in a press conference revealed how the word "urban" was just as bad as saying the N word.
"It's a politically correct way to say the N-word to me."
The music industry is beginning to make progress with changes to better represent and respect Black artists with the Grammy Awards dropping the term "urban" in its award category as a result of artists like Tyler and P Diddy speaking up about this issue and a larger effort for the Recording Academy to be accountable, fair and transparent. 
"Whatever happens in music will come back down through dance as well."
The "urban" conversation within the dance community has been small over the past decade and the circumstances with COVID-19 has forced choreographers and dancers to speak up and out about many issues relating to the lack of dance knowledge education surrounding Hip hop and other dance forms like Waacking, Krump Voguing and Dancehall etc , the lines between appreciation and appropriation and systemic racism within the dance industry as well as the cancel culture that comes with it all.
Andy Kuramoto is a pioneering Waacker in Melbourne, originating from the U.S. Kuromoto plans dance related events involving dance knowledge workshops and dance battles.
Andy explains how it's okay to be a guest in these cultures, but there is a duty to learn and respect the culture you are going to be a part of and acknowledge the significance of its roots.
"I think a lot of people take offence of not being apart of something fully, but just be respectful of the culture, not everything has to include you 100 per cent."
Although there is still only a small percentage of the dance community from the US, Australia and New Zealand openly creating dialogue about the whys and hows of getting rid of the word "urban". Yet there are still major dance bodies, for example dance institutions and dance competitions, needing to examine this issue.
"They're only dressing up as the culture, they're not being a part of the community or truly understanding these styles."
Arna Singleton a.k.a RBTGIRL is prominent within the dance community in Melbourne. Arna is a dance instructor, choreographer and founder of The Legacy and Co. dance company and STEP OFF dance competition.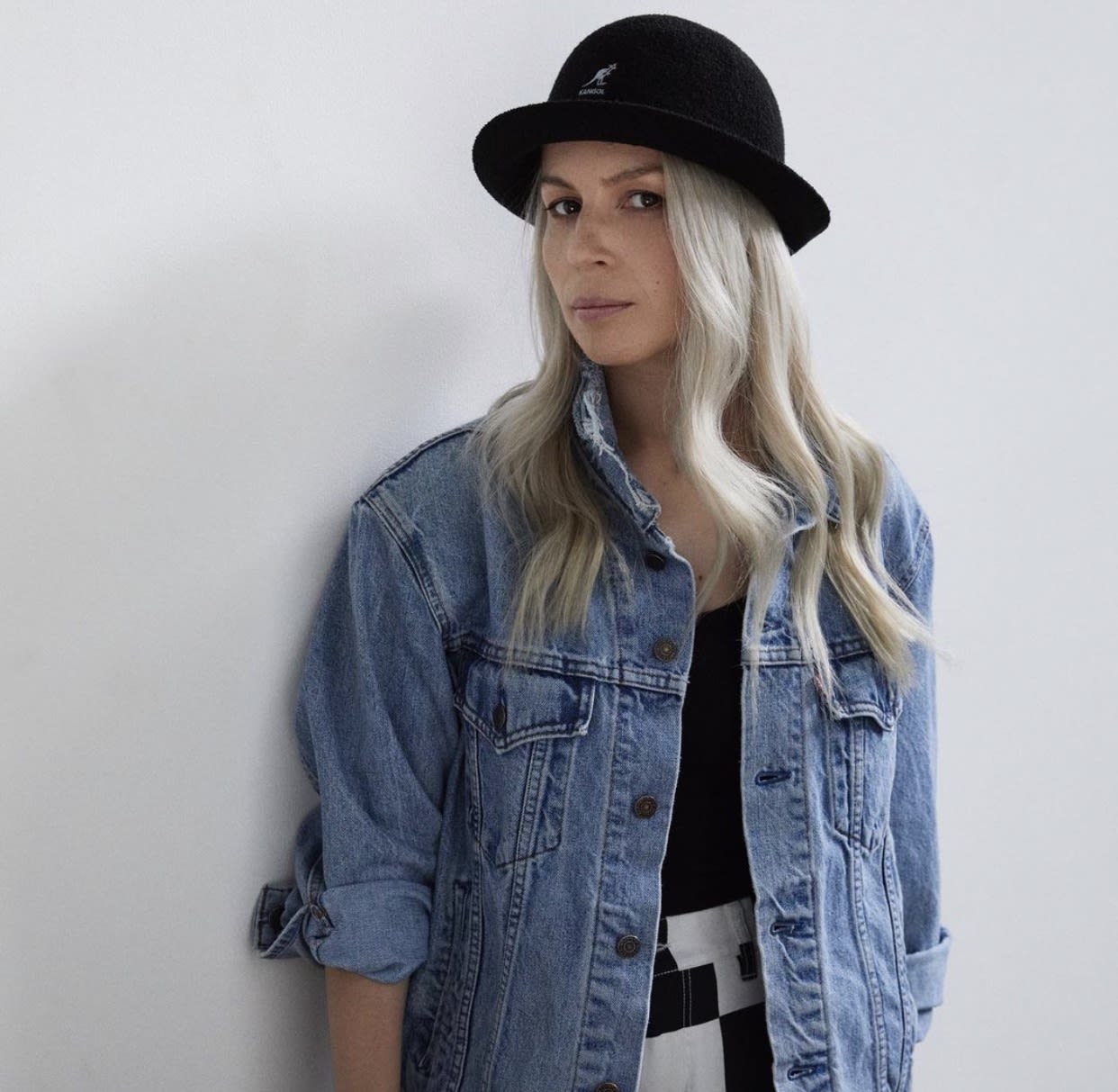 RBTGIRL highlights the importance of having these difficult conversations and the disconnect between hip hop grooves and other street dance forms being done and taught respectfully within dance competitions and dance schools.
"I remember watching dance comps, saying what are they so angry about...representing that as a Hip hop lived experience is confusing. There's nothing that we have lived through in Melbourne or Victoria that is an angry experience directly related to us living and breathing Hip hop as a culture."
Arna reveals the more things she is involved in, the more she realises the greater advanced dance community is still being quiet and has not been exposed to the conversation in any way. "This creates an ongoing battle," Arna says.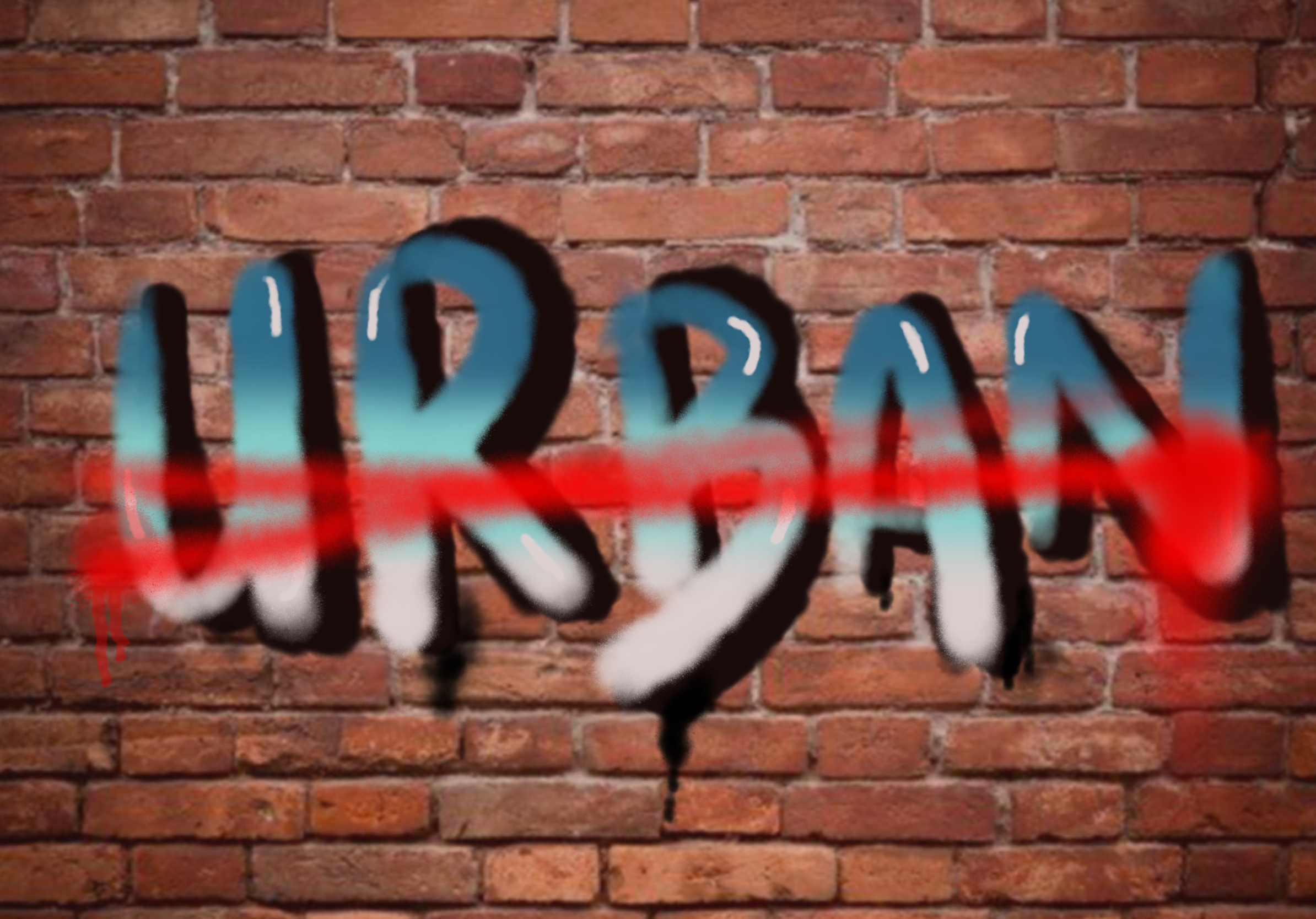 Arnel Calvario, the founder of Dance Troup Carba Modern, Culture Shock President and member of Kinjaz dance crew, is one of few from the US spreading the"urban" conversation with dance leaders around the world to encourage and build community engagement through dance.
The Facebook community dance group Australia+NZ Fellowship has been a way for many dancers to openly talk about important issues in dance. The page founder, Lowell Demetita, organised a forum conference held via ZOOM and then shared to the group page.
Arnel who spoke, discussed with dance leaders the history of Hip hop culture and why "urban" should not be used within the dance industry.
Jacqui Cesan was a part of that conversation and is a New Zealand dance historian and teacher with qualification in BA Grad Dip teaching (secondary).
---
In an interview, she mentions how there is a "little bit of a disconnect within the hip-hop dance community" and how there is a lack of dance knowledge in areas of the history behind dance culture and other dance forms.
NOTE: art/dance forms is a new term that replaced the word style – as it has been corrected due to style meaning the "unique way or style" a person brings to their dance and not to describe the different dance forms such as jazz, contemporary, breaking, dancehall
Cesan explains how the call to action on this topic has its connections with the BLM Movement and how the origins of dance inspired by Hip hop culture were not exclusive to the African American experience.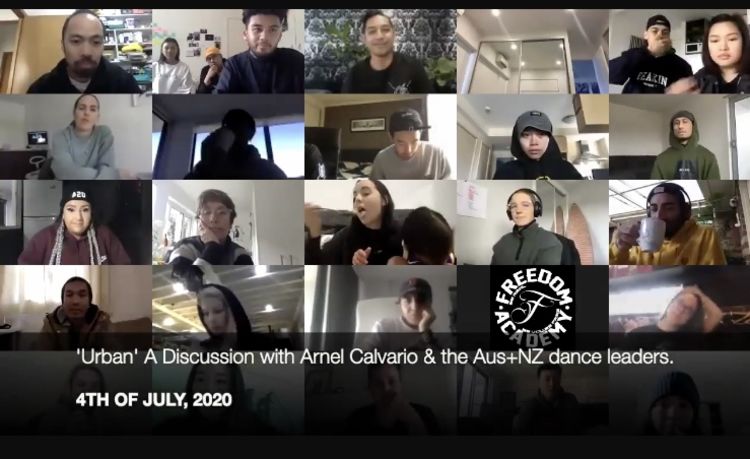 The Other Unraveling Issues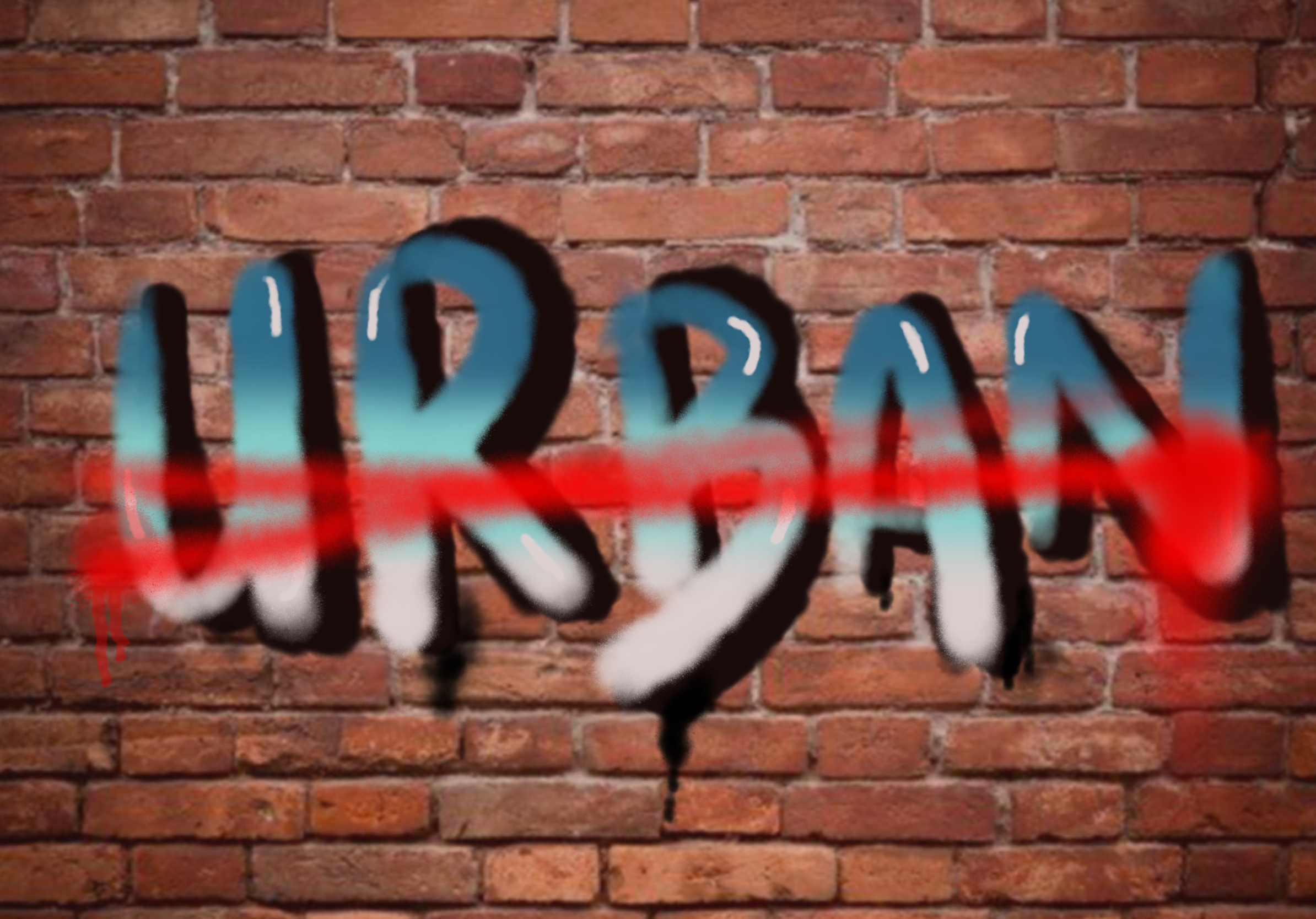 In August, AusDance Victoria held an online forum called Street Dance Roundtable Session Vol. 1 discussing and highlighting the challenges faced with street and club dance forms and the movers within it.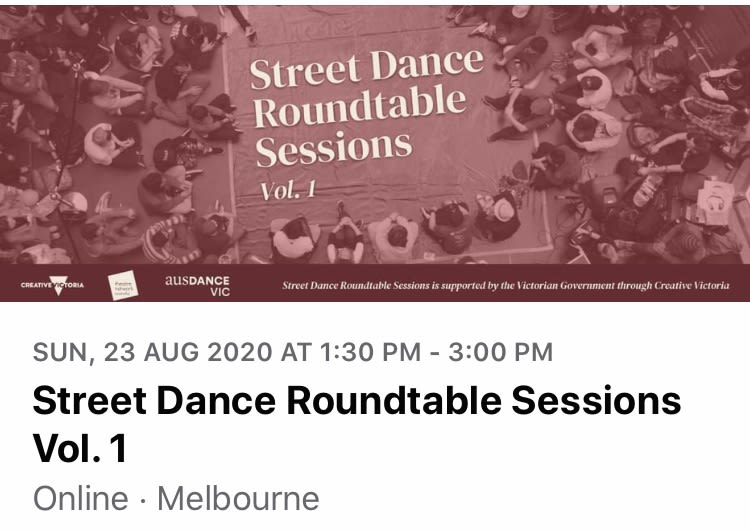 Many well known dance leaders from their respective countries and communities attended, with the focus on street and club dance forms like popping, locking, breaking not being taken seriously or given much credibility against modern and highly regarded dance forms like ballet and contemporary.
This online discussion included input from dancers, who believe the work and career path in these dance forms lacks credibility in the eyes of commercial dance institutions. A point was shared about having a degree or certificate in the dance form to make the dancer more credible to teach and also a reference to creating a module unit for dance institutions to educate themselves on these street dance forms.
The response to introducing a certificate to authenticate street dancers had mixed reviews.
Arna, who was present at this street dance discussion, says it is a much larger issue within the dance industry culture as a whole.
---
In light of COVID-19, the dance community in Australia has also been working together and vocalising how dance studios have been left behind during the pandemic. Many self- employed dancers and dance studios have been out of work, with Victorian Premier Dan Andrews, in a COVID-19 press conference, finally acknowledging the dance community.
"We have been pushed aside with money and resources from the government."
In addition, the AFL has faced some harsh backlash from the dance community. The AFL announced it was searching for volunteer dancers to perform at the premiership as part of its Grand Final entertainment plans. The AFL was accused of exploiting dancers by offering no pay, with exposure as the only incentive.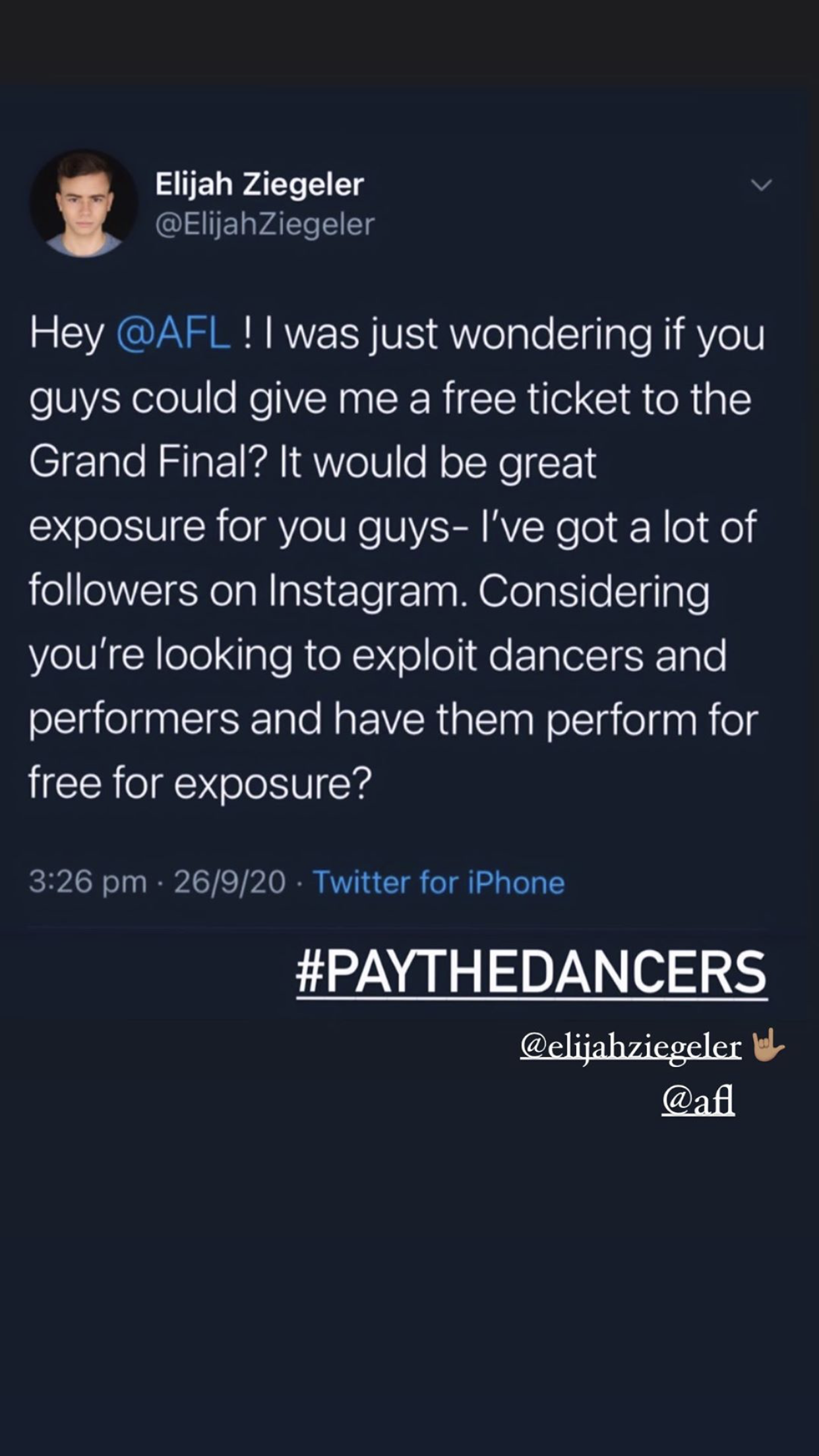 The reward of "exposure" and a lack of credibility is a constant issue for all artists. The "urban" discussion is one of many issues dancers face within their own community and with organisations outside of the arts.
Despite this, the"urban" discussion has started to spark real change.
The Fears, Hopes and Dreams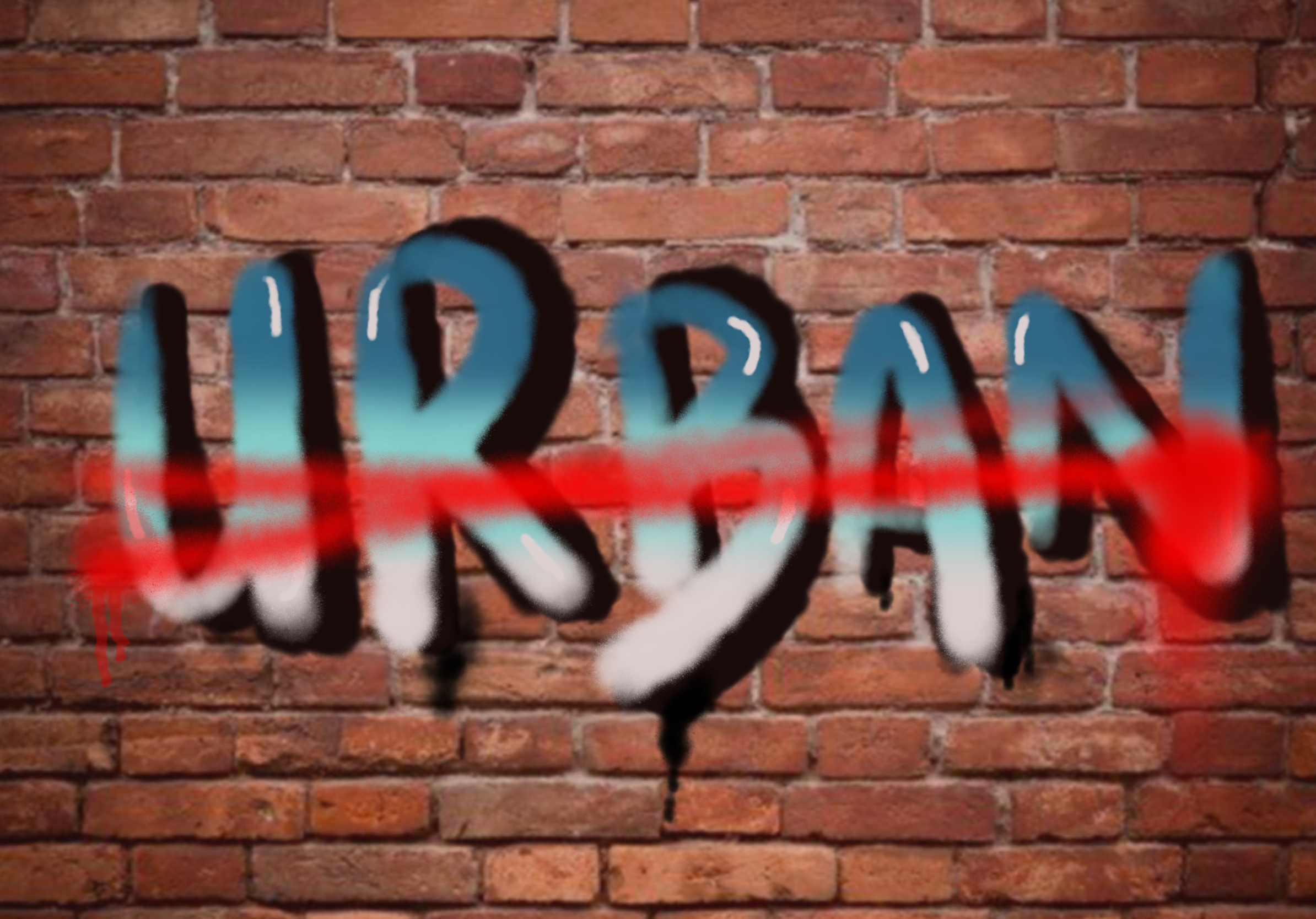 The discussion of the term "urban" has opened up other conversations about systemic racism, appropriation and popular dance idols coming out to tell personal sexual assault and bullying stories that they have experienced within the dance industry.
Many pioneering dance leaders in the US, Australia and New Zealand are spreading awareness of these issues and creating more room to have not only a "dancing body, but a dancing mind".
Steezy.com is a very popular online learning platform for dance and recently it has released a video captioned "Why We're Not Using the Term Urban Dance" to educate new and emerging dancers as well as the rest of the dance community outside the realms of Hip hop.
There is still some fear surrounding who the pioneers will be to lead the next generation and whether the Hip hop essence of community and unity will remain as authentic in the future.
---
But the emergence of the "urban" discussion is bringing dancers closer than ever before to understanding the complexities of dance.
The dance community "is heading in a good direction", Arna says.
While there are "always going to be pros and cons you never know what will happen until it happens" - Andy Kumamoto
"All these options for dancers, or people who didn't feel like they were being heard about this topic, were finally being heard and change is happening" - Goose Polanco
Jacqui Cesan says, if all else fails, tell yourself...
"If you want to dance competitively, you should go learn a sport!"